Traditional moving averages lag the price activity. The Hull Moving Average (HMA) tries to solve this issue by making a moving average more responsive to current price activity while maintaining curve smoothness. Actually, the HMA can almost eliminate lag and also manage to improve smoothing at the same time.
Hull Moving Average (HMA) formula:
Integer(SquareRoot(Period)) WMA [2 x Integer(Period/2) WMA(Price) – Period WMA(Price)].
FRZ Hull Moving Average Indicator automatically plots the HMA line on MT4 charts.
Screenshot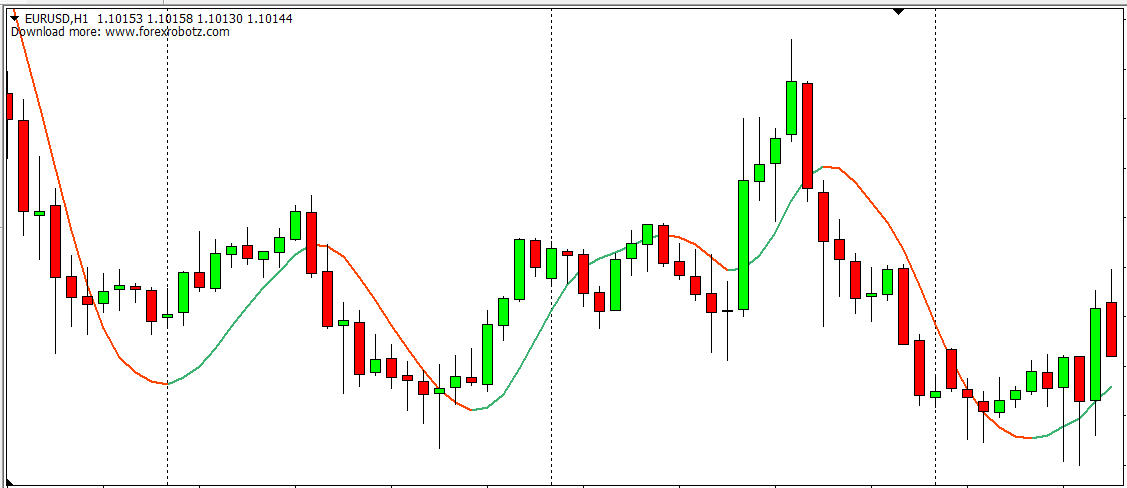 Settings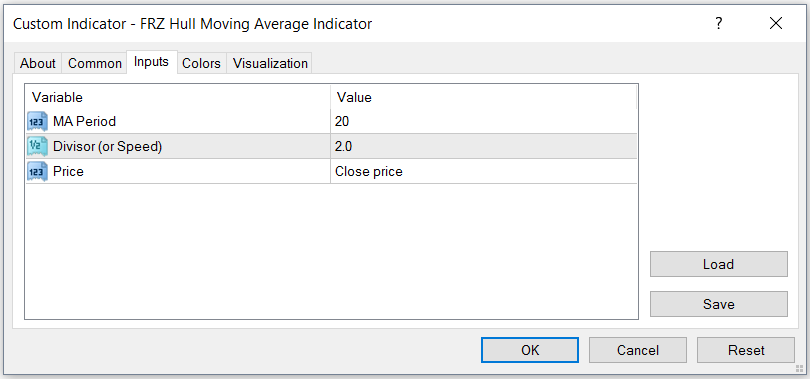 FRZ Hull Moving Average Indicator MT4