FRZ Crypto Automater MT4 is an MT4 expert adviser (EA) tool that can create, back test and automate indicator based trading strategies on crypto exchanges (currently Binance). It is done by coping the trades entered by MT4 platform to Binance trading platform via its API access. The EA can be used to trade on Binance Spot or Futures market based on signals from one or more MT4 indicators along with many other filters you can use to improve the accuracy of your strategy. The good thing is you can back test your strategy on MT4 before you deploy them on Binance.
Supported Pairs: Any MT4 crypto pair that has a corresponding pair on Binance
Video Tutorial
Note on the risks on price differences on MT4 & Binance: The EA will enter trades on Binance based on your MT4 broker's chart prices; however, the prices on Binance (especially Futures) may be different from your MT4 broker's prices. This difference can be significant if you trade on small timeframes (like M1 & M5) or with too small take profit and stop loss levels. Therefore it is better to have an MT4 broker that has minimum price differences from Binance; we can recommended ICMarkets as a broker but still price differences are unavoidable.
Key features:
Trade based on indicator buffer signals or objects
Filter signal indicator with a second indicator
Optional exit indicator
Additional entry filters: MA line filter & choppy market filter
Optional Martingale
Dollar Cost Averaging (DCA) with 2 entry types
Set Files
We provide 4 set files for several common trading patterns. Set files are not customized for your indicator but they provide background settings for each given scenario. You need to add your indicators buffers/object details before you can use these set files. All set files use ATR based stop loss/take profit which you can disable under Setting 29. Set files use spot trading and if you want to trade futures, please enable setting 2. Also set files use 0.01 lot size on MT4 and a Binance ratio of 0.1 which you can adjust on Setting 26 & 6.
We recommend you try one of the first two set file templates and compare the results with your own custom setups before deciding on the one to be used. Please make sure that you back test your strategy on MT4 strategy tester for at least few years in to the past before connecting with Binance.
1.Default – Entry Optimizing (DCA) Based on Opposite Signal
This is a simple DCA (Dollar Cost Averaging) setup where a trade is triggered whenever a signal is generated by your indicator/s with virtual TP (as set by Setting 27 or 31). There is no stop loss used; instead, the EA will add new positions (with partial martingale, which you can adjust on Setting 58) in the same direction at each new signal generated by your indicator/s. The virtual TP will be adjusted based on the average price whenever a new trade is added. Once the average TP is reached, all the positions will be closed.
2.Entry Optimizing (DCA) Based on Stop Loss
This is also a DCA (Dollar Cost Averaging) method. The only difference from the previous one is how the new positions are added. Under this DCA method, new positions are added at each stop loss level as defined by setting 27 or 30. Everything else would be same as the first set file.
3.One Trade Per Signal with TP & SL
This is a simple setup where a trade is triggered whenever a signal is generated by your indicator/s with dynamic stop loss (SL) & take profit (TP) based on ATR (Average True Range). TP & SL are both 1x ATR. You can only use this method if your indicator/s has a good win rate. There will be only one trade per signal with TP/SL.
4.Signal to Signal Trading
This is a signal to signal trading template with no TP & SL. Trade is entered when a signal is given by your indicator/s. Once a trade is entered, it will be only closed by the next opposite signal and a new trade will be created in the new direction. So there will be an active trade all the time. This method is often not profitable and not recommend without detailed testing on MT4.
NB: All above set file settings can be adjusted/customized as per your liking; please read this user manual relating to the subject setting number before making changes.
EA Specs
Product name
FRZ Crypto Automater
Platform supported
MT4
Supported crypto exchange
Currently Binance only. Both Spot & Futures trading supported with Entry TP & SL.

NB: Breakeven, trailing stop and other advanced functions are not yet supported.

Time frames supported
Any (Prices differences might affect smaller timeframes)
Supported Binance functions
Entering and closing trades with take profit & stop loss levels.
Supported pairs
Any MT4 crypto pair that has a corresponding pair on Binance.

License

The license quantity represent the no. of trading accounts that you can use the software simultaneously. You can download the software instantly after the payment but you need to inform us your account number/s for licensing for activation. The account licenses can be transferred to a different account on a nominal transfer fee. Existing customers are entitled for free updates subject to our terms. The full details on the licensing policy is given here. The full terms and conditions including the refund policy are given on this page.

Support

Personalized support (remote desktop/providing set files) on first installation/automation (please request within 14 days of purchase). General live chat, support ticket and email support are available thereafter. However if you need personalized support (remote desktop/providing set files) for any installation/automation beyond this scope, you can always hire one of our experts at an additional fee. More details on support is given here.

Current version
13.0
NB: Please read the PDF manual given for a complete guide on how to install and use the Automater
Automation based on the indicator buffers
Indicator buffers are given under the colors tab of the indicator. Buffers generally have numbers and corresponding colors. These colors represent some kind of drawing on the chart which can be an arrow signal, trend line, or anything else.
Given below is an example of buffers of an indicator: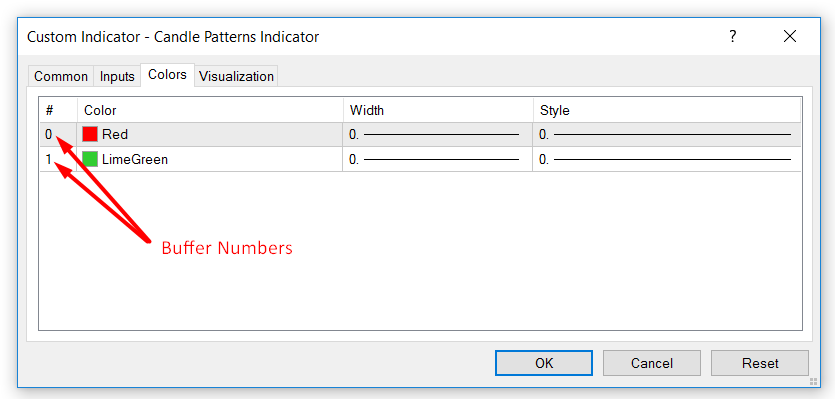 If your indicator has indicator buffers, that can signal when to buy and sell, then you can use this option. All you have to do is to map the right buffer numbers to buy and sell signals.
NB: When you use buffers, the EA will only consider the default settings of the indicator. You can only change the default settings if you have the source file in mq4 format. 
There are 03 types of indicators you can automate with buffers
Type 1 – Indicators generating arrows or similar signs such as thumb up/down, dots, etc. for buying and selling.
Examples: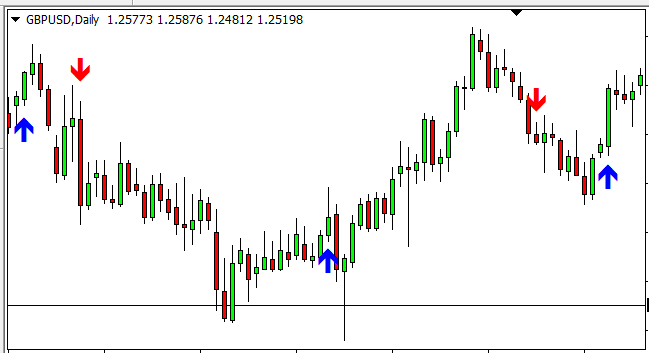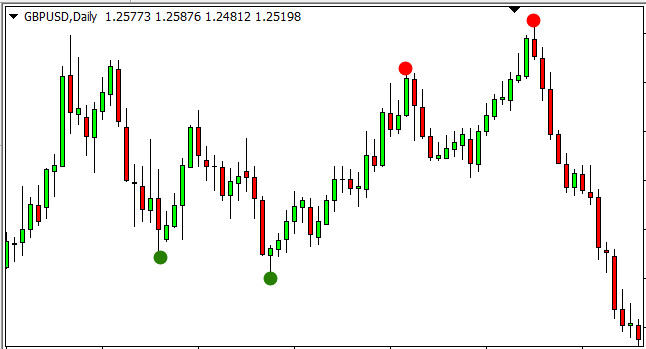 Type 2 – Indicators with one or two lines or histograms that change colors as per up or down trend.
Examples: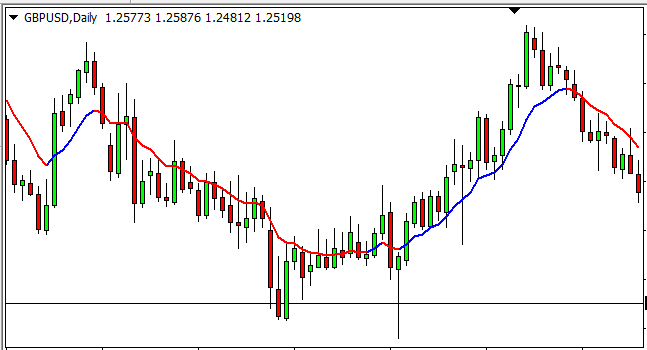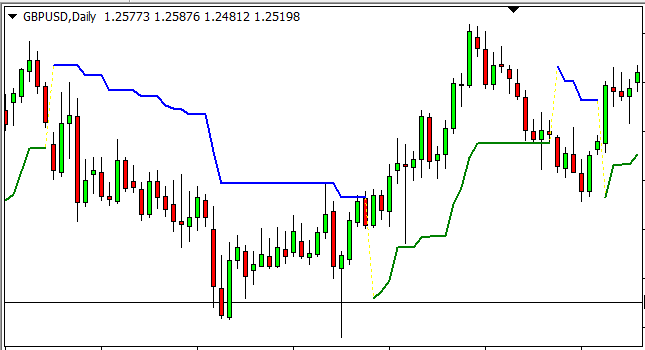 E.g. Histograms with color changing bars in a sub window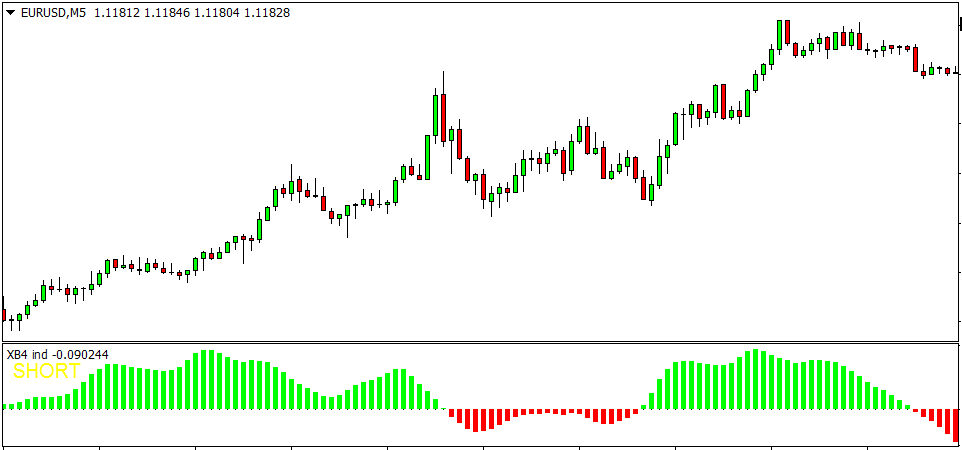 Type 3 – Indicators with two lines where buy or sell is determined by the cross over.
Example: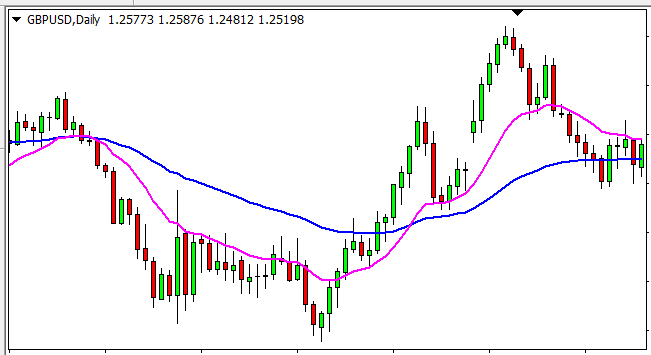 The indicator may also be in a sub-window as follows: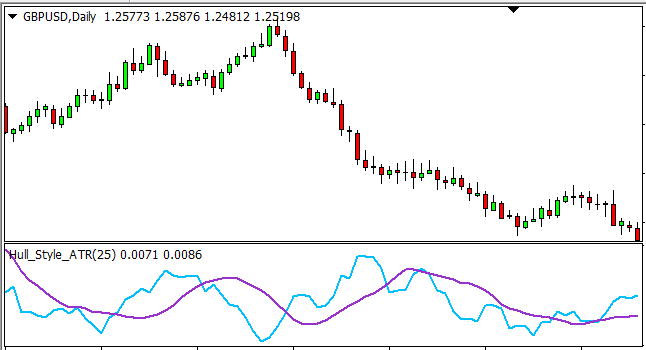 Automation based on Objects Created by the Indicator
Some indicators generate objects on the chart as their buy or sell signals. This EA will work with almost any object that:
has a time parameter under properties,
has a common prefix in the name, and
has different colors for buy and sell signals
For object-based trading, you need not rename your indicator.
The objects can include arrows, triangles, buttons, thumbs, etc. You can use these objects to make trades/orders with this EA. If you are only using object-based trading, there is no need to rename your indicator as mentioned before. The objects are captured based on their name prefix, color, and time of creation.
You may have both buffer based trading and object-based trading at once and also object-based trading can be from a second indicator.
Example of objects created on a chart by an indicator: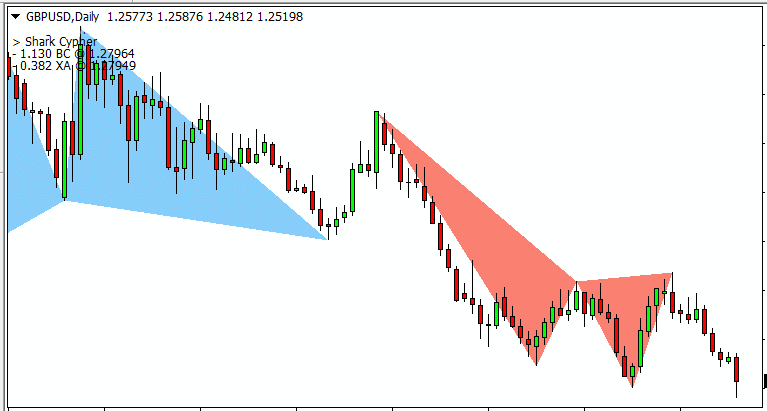 Objects sub window can also be automated.
Choppy/Ranging Market Filter
You can optionally enable a choppy/ranging market filter where your indicators' signals will be filtered by the EA. The EA uses its own algorithm to detect choppy/ranging markets and any signals given by indicator during these periods will be ignored by the indicator.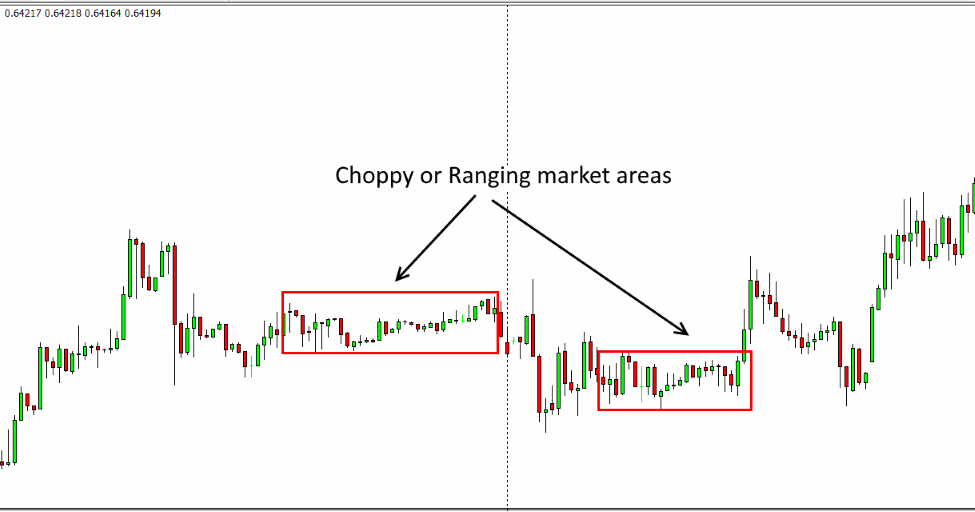 Signal Filtering by a Second Indicator
The EA facilitates the signal generated by your main indicator to be filtered by a second indicator (only buffer based indicator can be used as the second indicator).
Please look at the below example screenshot to understand this feature. Indicator 1 is your main indicator that generates buy or sell arrows. And the second indicator (Trend Bars Indicator) is an indicator that shows the overall trend of the market. If you want to consider the buy and sell signals only when the overall market trend agrees with the signal (or even the opposite happens), you can use this feature to achieve that objective.
Signal Filtering by an MA line
Signals can also be filtered by an Moving Average (MA) line as defined by the user.