Update: FRZ News Robot is no longer issued on affiliate signups.
Hello everyone, today we are going to teach you how to make an automated income from forex news trading. You just need to set up the system once and then it will make money for you without any effort after the initial setup. We are doing this with our FRZ News Robot, which needs to be purchased but we will give this free for a limited time use for those who register with our partner brokers with the given links. Everything is well explained in the given video so that even someone who is new to forex can set this up easily.
Unlike other forex news trading systems, you do not need to update the news release times; it will automatically download the high impact news release times and then make pending orders just before the news releases. We are simply using a forex factory news indicator to load the news on to the charts.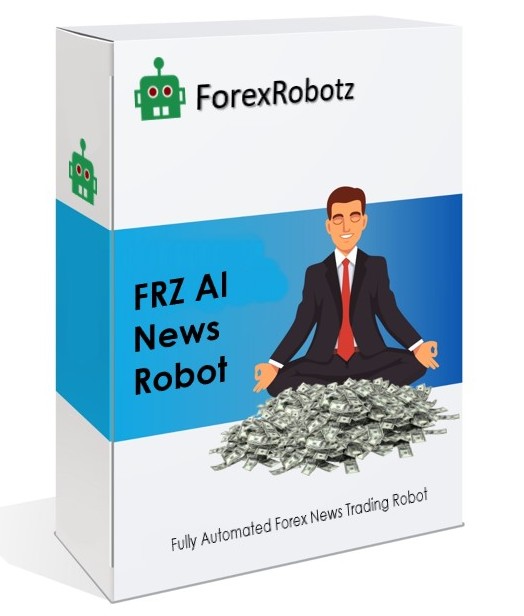 Okay, let us see what we need to get started:
1. A forex trading account from a reliable broker
We need a broker with fast execution and low spreads. We have tested many different forex brokers for news trading but most of them were not suitable for news trading as they were slow and tends to manipulate prices during news times along with excessive spreads. ICMarkets is the recommended broker for this robot ICMarkets is an ECN broker fully regulated in Australia. If you register with them with the below link you will be entitled to special promotions and priority support and most importantly you will receive our FRZ News Robot for free with life time support and updates. Registering with our link will get us a payment from ICMarkets, but, it is not something deducted from your deposit or profit but something that is paid by ICMarkets. So you will get 100% of your profits just like you register without our link.
Link: register with ICMarkets
Here is a video of how to make an account with ICMarkets:
In the registration, please make sure you tick "I was referred to by an Introducing Broker" and enter our referral code: 23469 under " REFER ID"
2. (Optional) You need  a VPS hosting service
Although MT4 can be installed on any PC computer, the MT4 has to be up and running 24hrs a day from Monday to Friday. So, it may not be possible with your personal computer, therefore it is recommended to get a Windows VPS service so that you can just set it up on the VPS server and keep it running 24/7.
We recommend a Windows VPS service that provides Windows Remote Desktop Access. So when you buy the service, they will provide you with an IP address, username, password that can be used with Remote Desktop.
Image: Windows Remote Desktop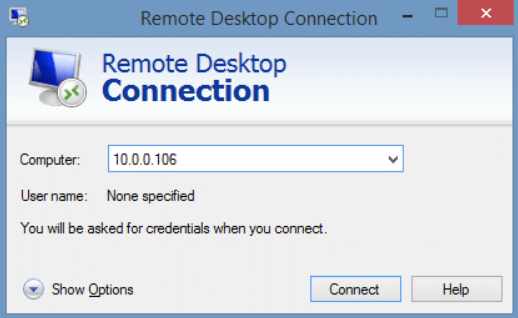 When you log in with Remote Desktop, you will use it as a separate virtual computer and do whatever the things that you can do with your own PC. Make sure you select a server location near to the servers of the broker. ICMarkets maintains servers in New York so it is recommended to have a server located in New York.
We can recommend win-vps for our robot, who have monthly packages from $3.99 with the ability to select New York-based servers. But you can use any other VPS service or own PC if you want.
3. Request the robot with the following link
Wait for 24-48 hours until ICMarket reviews the identity docs you uploaded and verifies them. When you see your profile shows as verified, you can request the FRZ News Robot.
3. Installation and setup
Follow the instructions given in the below video to install and set up the FRZ News Robot you received.
Forex News Trading Robot Free – Make Automated Income from Forex Trading