MT4 Version is also available.
NB: Some indicators may not be automated by the Automater. Therefore we recommend you use a free demo to test your indicator with the help of the user manual and video tutorials before purchasing. 
This is the MT5 version of our FRZ Indicator Automater MT4. The functionality is almost the same. The Automater can be used with most of the indicator that have some kind of buy and sell signals. It does it by making orders/trades based on the indicator buffers and/or objects created by the indicator on the chart. It can open trades/orders based on your indicator signals. You can set TP/SL and also the trades will get closed on the opposite signals. It can work with any indicator file format either ex5 or mq5.
FRZ Indicator Automater (MT5) v14 Released! New features include:
Prop Account Monitoring module
Multi timeframe supported
Hard take profit (rather than virtual) on DCA module
Notification module
Trade expiration (close) after specified time
EA Specs
Product name
FRZ Indicator Automater
Platform supported
MT5
Time frames supported
Any
Supported pairs
This is primarily designed for currency/metal pairs. It may or may not work on other pairs (if you intend to use it on non-currency pairs,  we recommend you first try a free demo)
License

The license quantity represent the no. of trading accounts that you can use the software simultaneously. You can download the software instantly after the payment but you need to inform us your account number/s for licensing for activation. The account licenses can be transferred to a different account on a nominal transfer fee. Existing customers are entitled for free updates subject to our terms. The full details on the licensing policy is given here. The full terms and conditions including the refund policy are given on this page.

FRZ Indicator Automater MT5

Support
Remote desktop support for setting up one indicator after purchase (please request here). General online chat/email support thereafter. However if you need remote desktop support for any automation beyond this scope, you can hire one of our experts at an additional fee.
Current version
14
Automation based on the indicator buffers
Indicator buffers are given under the colors tab of the indicator. Buffers generally have numbers and corresponding colors. These colors represent some kind of drawing on the chart which can be an arrow signal, trend line, or anything else.
Given below is an example of buffers of an indicator: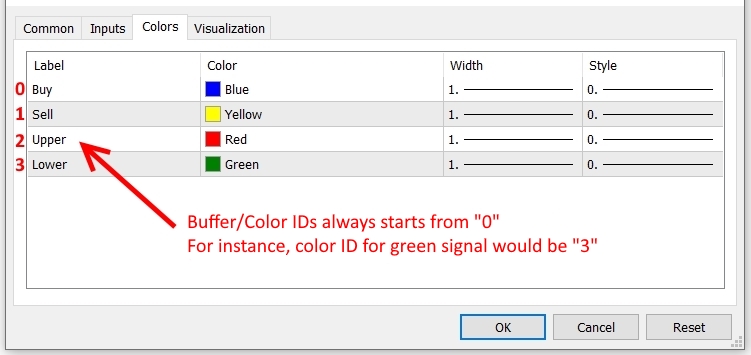 In some indicators, you may notice that two or more buffer/color IDs are used in a single line as given below. Unfortunately you cannot use the Automater for the same color ID with different colors. You must have two different color IDs for buy and sell.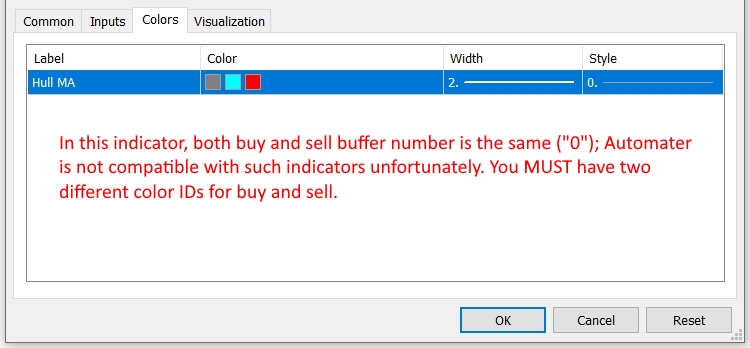 NB: When you use buffers, the EA will only consider the default settings of the indicator. You can only change the default settings if you have the source file in mq5 format. However, we can add input parameters of indicators within the EA  at an additional fee. We may do it even if you have only .ex5 file.
NB: Please read the PDF manual given for a complete guide on how to install and use the Automater
There are 03 types of indicators you can automate with buffers
Type 1 – Indicators generating arrows or similar signs such as thumb up/down, dots, etc. for buying and selling.
Examples: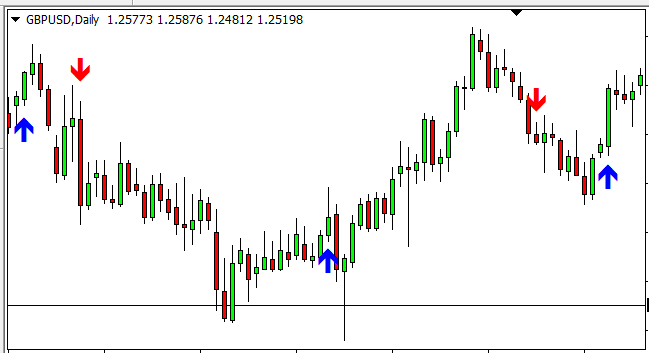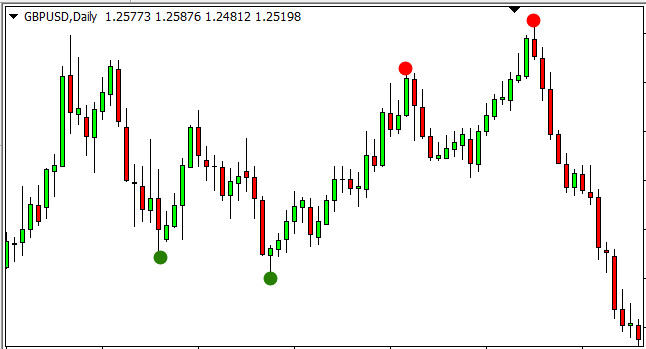 Type 2 – Indicators with one or two lines that change colors as per up or down trend.
Examples: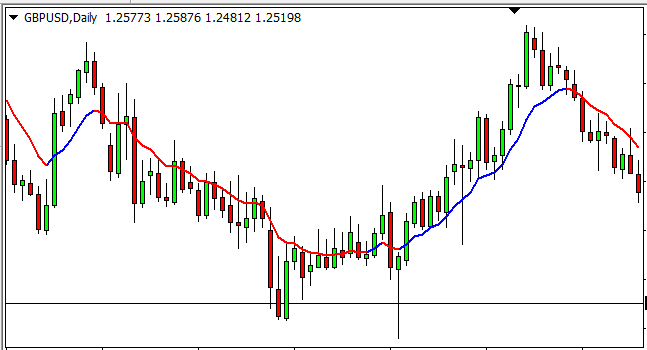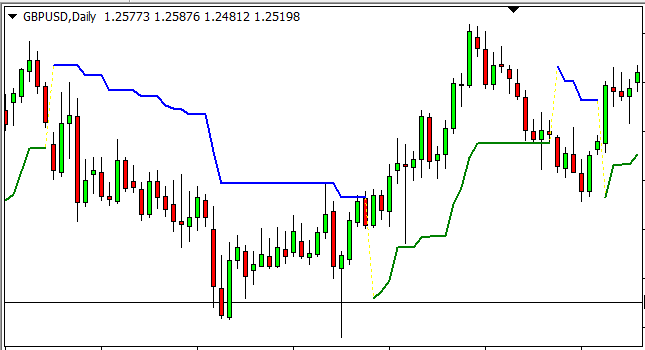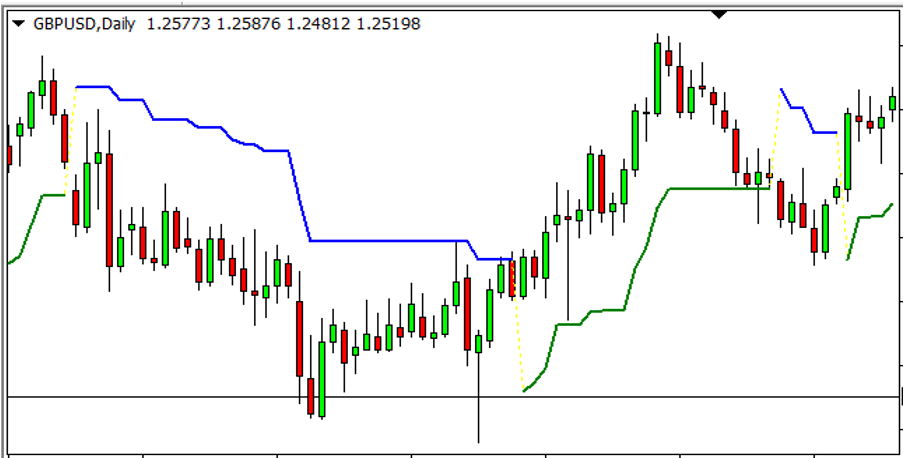 Type 3 – Indicators with two lines where buy or sell is determined by the cross over.
Example: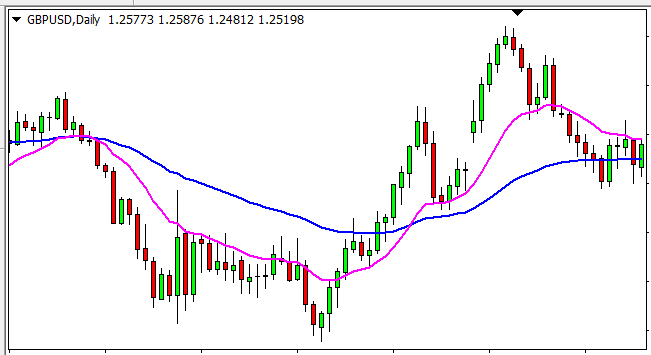 The indicator may also be in a sub-window as follows: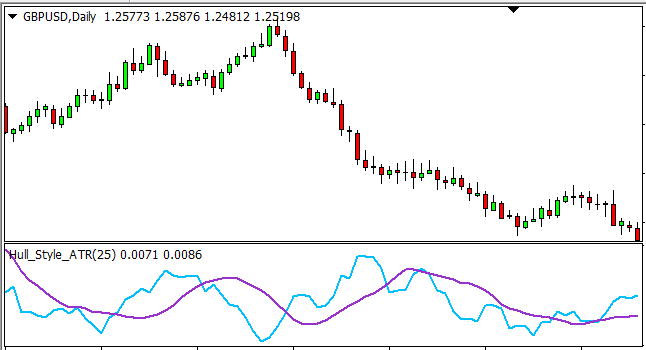 Automation based on Objects Created by the Indicator
Some indicators generate objects on the chart as their buy or sell signals. This EA will work with almost any object that:
has a time parameter under properties,
has a common prefix in the name, and
has different colors for buy and sell signals
For object-based trading, you need not rename your indicator. The objects can include arrows, triangles, buttons, thumbs, etc. You can use these objects to make trades/orders with this EA. If you are only using object-based trading, there is no need to rename your indicator as mentioned before. The objects are captured based on their name prefix, color, and time of creation.
Example of objects created on the chart by an indicator: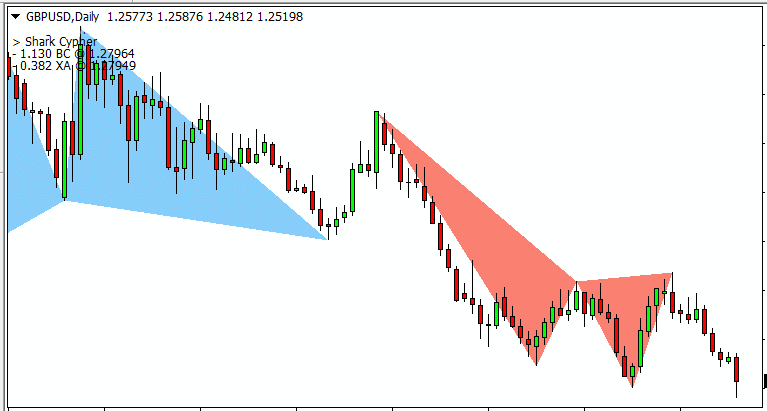 You may have both buffer based trading and object-based trading at once and also object-based trading can be from a second indicator.
Full user manual can be accessed here.
FRZ Indicator Automater MT5