NNFX EA: http://frzsoftware.com/product/frz-nonnonsense-forex-strategy-ea/
This is a free order dashboard tool designed for popular NNFX strategy traders. The BUY, SELL buttons will create trades with SL and TP that are based on ATR. Lot size is based on the % of the balance. All these are customizable under settings. CLOSE button will close all trades. P/CLOSE will partially close the trades and move the SL to Breakeven. Optionally, you can activate a trailing stop for the continuation trades.
It also features EURO FX VIX which is automatically updated from barchart.com. You can specify when you need to update it under settings. Make sure you have allowed https://barchart.com under MT4 options. And also it shows the current ATR and Spread. All these are customizable under settings.
Screenshot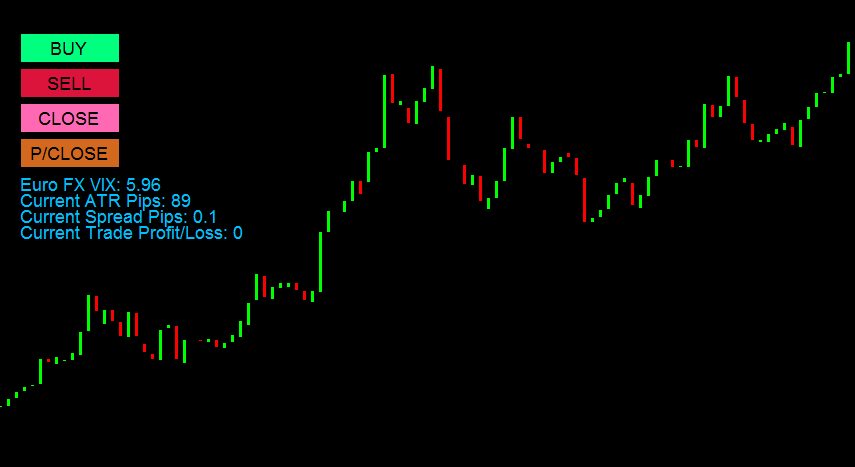 Settings (v6.1)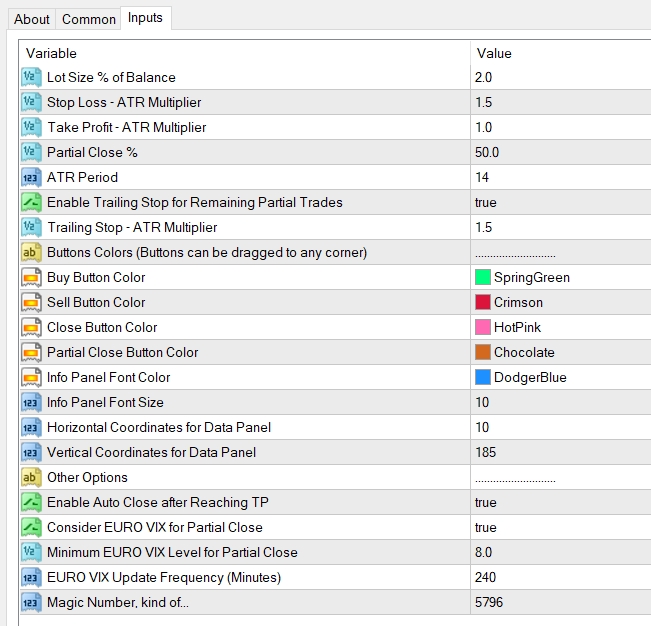 Detailed Manual is available with the knowledgebase
Installation & Usage (For an older version)
FRZ No Nonsense Trading Assistant MT4