Existing customers can purchase additional licenses for an already purchased product, which will be cost 50% of the current market price (not the price you paid after discounts if any) per an additional trading account number. For instance if you want to have an additional license for FRZ Indicator Automater and if the current price of the product is $249, then an additional license will cost $124.50.
You can type 124 (you can ignore cents) in the quantity space and then add to cart and proceed as shown below: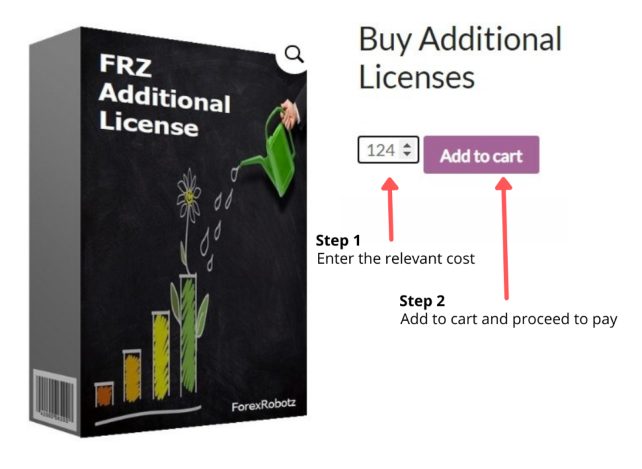 Once the payment is made, you can submit your account number here. We will send the product via email with 24hrs of submitting the account number.