Update: This offer currently not available but we have a much better offer: http://frzsoftware.com/vipclub/
You can get a free copy of any forex EA (not applicable to FRZ Indicator Automater) or our pro copy service free if you create an account with our partner broker, Tickmill (Currently supports Tickmill Seychelles only), and deposit at least $2500 in a real money Classic account. Tickmill is a regulated, highly reputed broker with fast execution and tight spreads. 
NB: If you already have an account with Tickmill, you can simply create a new Classic account within your secure client area with our IB code: IB11468762. After that submit your account info here. (No need to follow below instructions if you already have an account with Tickmill). NB: We do not issue EAs for DEMO accounts. You may test with small lot sizes in real account first if necessary.
Given below are the step of new account creation at Tickmill.
Go to Tickmill.com (use this hyperlink)
Click on create account 
Fill out the true & correct personal information on the next form and proceed to Step 2



Fill out the other personal information on the form In the IB Code field, make sure you have our code, IB11468762 (if it is not there, please add this code accurately.) Finally click on the "Open Account" button. 

Then you should get "Registration Successful" message.
Now go to your email account and click on the email confirmation link
Then you will come to a login screen. Use the email and password to login.
After the login, you will be asked to upload two documents to verify your identity and address. Please upload the documents as necessary.
Now wait till your account is approved. It can take up to 2 working days to get approved.
Once your account is approved, click on trading accounts and then the click on "OPEN NEW ACCOUNT" on top right corner.

Please make sure you select "Classic" account and in the IB code, IB11468762 is displayed.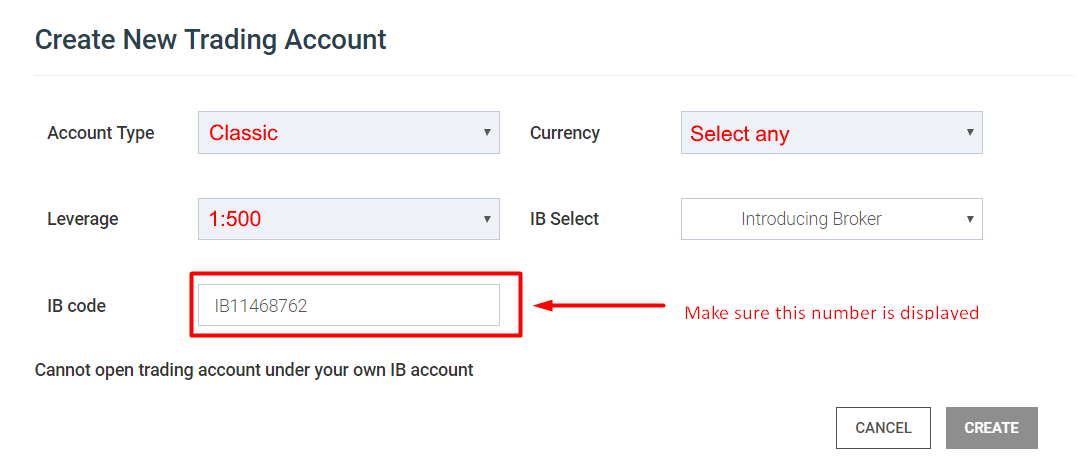 NB: Please note our EAs will be given only to classic accounts under our IB.
Once the account is created please deposit at least $2500 (or equivalent in other currency). Tickmill has many funding methods available.
Once you have deposited money, you can simply submit your account information in this form to get the EA/Signal.